In a traditional setting and a family atmosphere, our restaurant offers you a regional and generous cuisine that you can enjoy every night in our dining room.
Our varied and seasonal menus will make you discover the recipes of our mountains and Provence. Lovers of the world and its riches, we often go to the discovery of new destinations from where we bring back delicious recipes, you will perhaps have the chance to taste traditional dishes more distant ...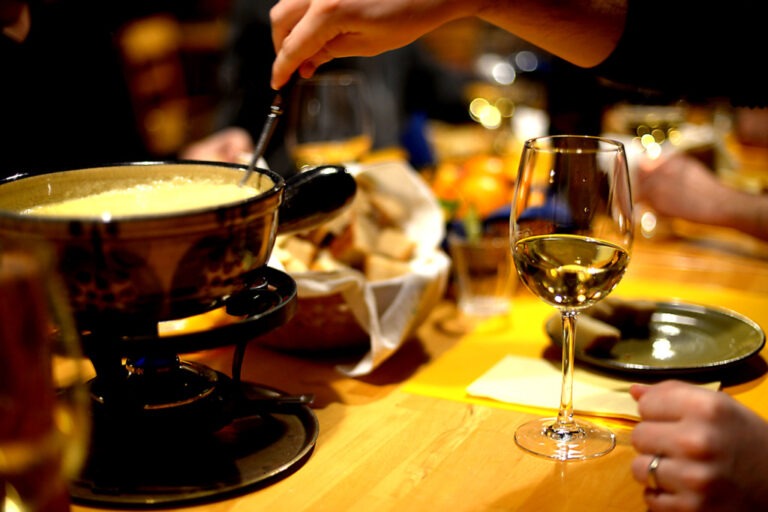 In half pension, vous bénéficiez du petit déjeuner et du dîner (uniquement pour les chambres). Les résidents des appartements peuvent également bénéficier du petit déjeuner et du dîner du soir sur demande et en supplément.
Le petit déjeuner est servi de 8h à 9h30 dans la salle à manger. Il comporte des boissons chaudes (café, thé, chocolat, lait), jus de fruits, 1 viennoiserie, céréales, 1 yaourt, pain, beurre, confiture maison et fruits frais.
Le soir l'apéritif est proposé à partir de 19h00 au bar du salon et le dîner à 20h00 dans la salle à manger. Ce dernier comporte un apéritif maison, le menu du jour, 1/4 de vin (menu adulte) et une boisson chaude (café / thé / tisane). Pour exemple vous pourrez déguster en hiver une tartiflette ou encore une fondue savoyarde et en été des grillades au barbecue accompagnées de salades maison.
Fermetures hebdomadaires le lundi et le jeudi.
Dîner du soir :
Adult : 25€ TTC / jour (soit 175 € TTC la semaine)
Child (under 11 years old) : 16 € TTC / jour (soit 98 € TTC la semaine) 
* Rates valid when booking the room
* Tarifs spéciaux pour les dîners de Noël et du Jour de l'An
* Repas végétarien sur demande 72h à l'avance 
* Prestations à commander au plus tard la veille.
Breakfast :
Adult : 12 € TTC
Child (under 11 years old) : 12€ TTC